Glue your filters to a
constant and reliable
quality standard.
Intelligent mixing and dosing systems

for automated gluing of vehicle elements.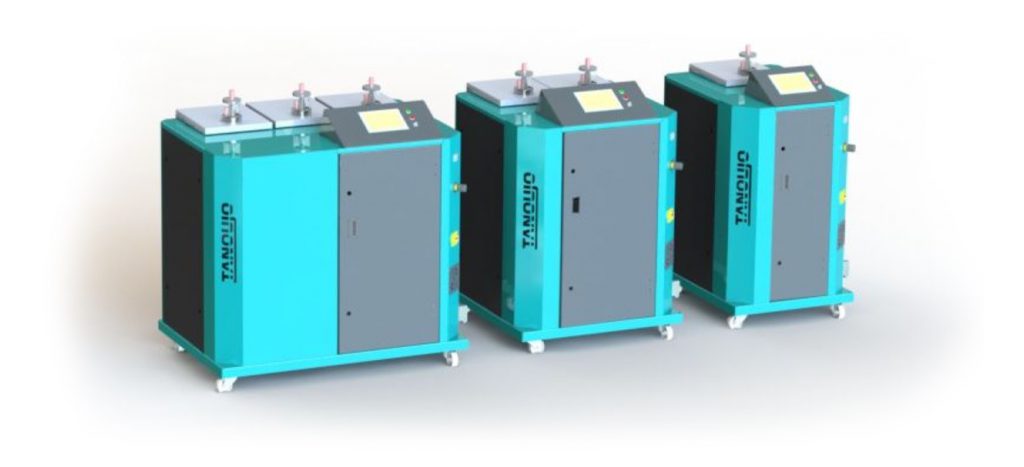 Many vehicles, such as recreational vehicles, trailers, all-terrain vehicles, tankers, and train wagons, are exposed to extreme conditions. Strict requirements must also be met to produce all components to achieve a consistent and reliable quality standard. Plastics and composites are increasingly being used, and glue connections replace traditional welding connections, screws, or rivets. Good adhesion is strong, reliable and reduces the weight of the vehicle. And every weight saving has a positive effect on CO2 emissions.
Trusted technology for absolute process stability
and extensive long-lasting results.
Tanoujo stands for expertise in the application of adhesives and seals. Our expertise guarantees an optimal mixing ratio, high volume per minute, and your liquid application in the right place and the right volume. The result is nothing less than an optimal end product. No excess mixed liquid and less waste because mixing is done at precisely the right time and in the right volume. You also save on the use of aggressive rinsing and cleaning agents.
Innovative and influential dosing and mixing systems from Tanoujo are used for processing and applying such "heavy" adhesives with many fillers. These are adapted to the specific requirements of the transport sector. Examples are sided walls, cockpits, hoods, roofs, headlights and windows of vehicles. Even different materials such as plastic, glass and metal can be connected durably and reliably.