Pour a maintenance-free
functioning in your electronics
and LED lighting.
Intelligent mixing and dosing systems

for the accurate casting of electronic components with a reliable adhesive ratio.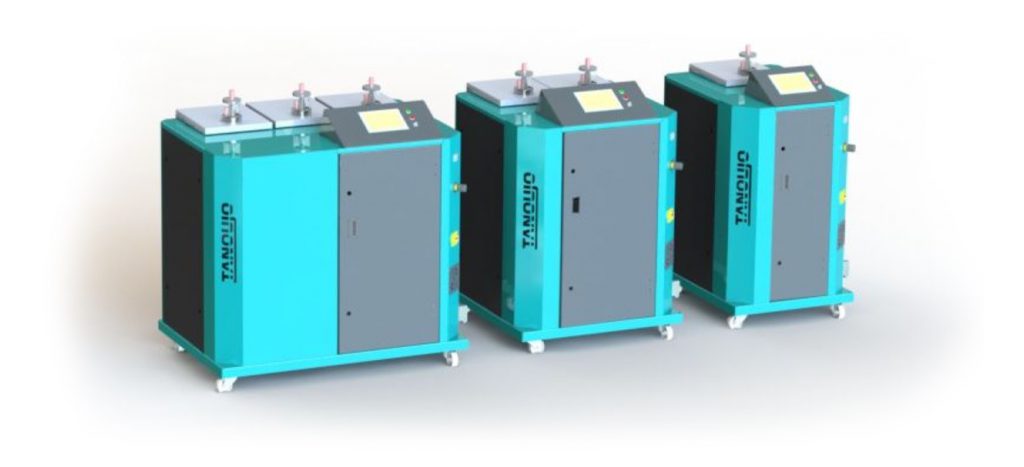 Electrical and electronic components are used in various products, and their reliability has become a matter of course for consumers, even under extreme conditions. Such conditions can range from shock and vibration to dirt, moisture and extreme temperatures. To ensure reliable operation and correct electrical insulation, components are sometimes protected by potting. Casting provides permanent protection against external influences. Depending on the potting material and the specific application, the process is carried out under normal conditions or vacuum. An essential factor in processing is the avoidance of air bubbles. This is because trapped air reduces the material's insulating and protective capacity, as well as its mechanical strength.
Intelligent solution

for maximum perfection.
TANOUJO's mixing and dosing systems enable accurate and reproducible dosing.
The mixing ratio remains constant even at different flow rates. The materials to be processed are mixed at the right time and in the right amount. This reduces material consumption and creates less waste. There is also less cleaning work with aggressive solvents.
The most common potting materials are polymers based on polyurethane (PU), epoxy resin and silicone.
These materials offer high thermal stability and there is a choice of soft to extremely hard materials after curing. TANOUJO has a specific dosing solution for all these materials.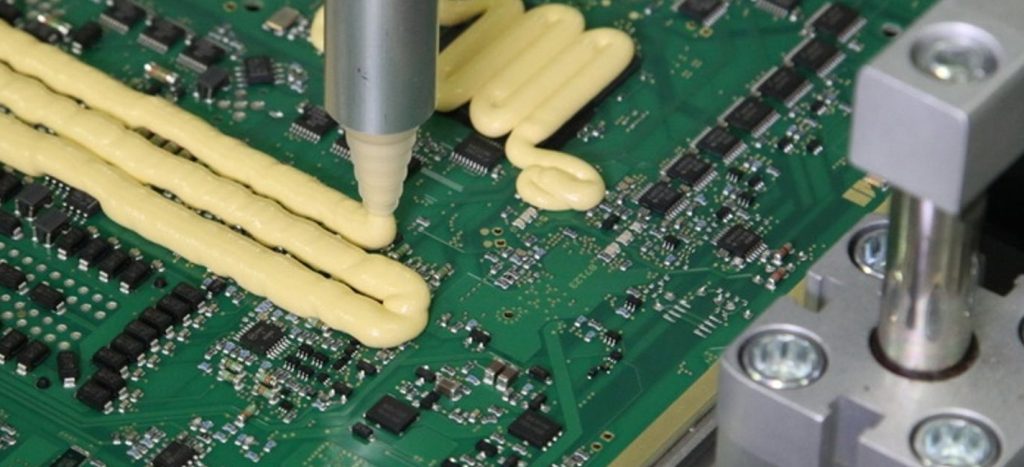 Your LED lighting
even more sustainable and environmentally friendly.
Compared to an incandescent lamp, an LED lamp consumes less energy for the same light output, generates less heat and is considerably smaller and less sensitive to shocks. In addition, an LED lamp has a much longer life. The increasing use of LEDs is even extended to applications that would not be possible without the LEDs being cast. The casting compounds used for such applications are polyurethane (PU) or silicone-based 2K solutions. They are intended to protect the LEDs from extreme temperatures, moisture, vibration and mechanical damage. LEDs are also used in applications where maximum reliability is required, and maintenance-free operation plays an important role.
The comprehensive TANOUJO portfolio of 1K dosing and 2K/3K mixing systems ensure absolute process reliability. The benefits offered include precise maintenance of the set ratio, high dosing accuracy, high flow (if required) and bubble-free mixing. These factors are decisive for stable potting. Both ecologically and economically, TANOUJO mixing systems ensure a profitable and sustainable production process. The materials to be processed are mixed at the right time and in the right volume. This saves you material consumption and the cost of waste disposal. The use of rinsing agents is also much less or, in some cases, can even be omitted.